Did You Know?
GSA has expanded our SFTool with a Product Search that streamlines sustainable product procurement for vendors and buyers. Visit SFTool Product Search
Case Study
Flexible Workplace Design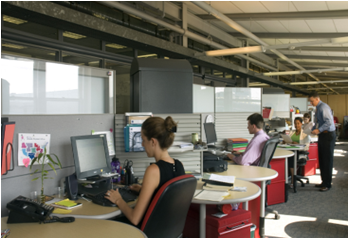 Today's workplaces are often in flux. Organizations change direction or develop new services. People move to new spaces and take on new responsibilities. Teams form and re-form. The spaces themselves are transformed to meet these new needs. These changes are much easier to accommodate, when the workplace design supports flexibility.