Did You Know?
Recycling a single plastic bottle can conserve enough energy to light a 60-watt bulb for up to 6 hours.
Source: Bureau of International Recycling
Case Study
The Workplace Environment as a Catalyst for Social Change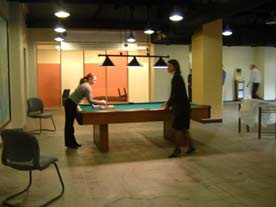 We know workplace design can influence functional behaviors, but can it be a catalyst for social change? Can organizations use the environment to improve the sense of community, increase morale, reduce stress, and develop cross group relationships?