Welcome Back
Your guide to the new and improved SFTool
To improve navigation, a few of your favorite SFTool pages have moved:
Old
New

Assess

(Facilities Management Institute & FEDSAT)
Train

Agency Best Practices

(ISWG)
Apply

Share

(Case Studies)
Apply

Share

(Downloads)
Teach (available from homepage)

Share

(SFTool Newsletters)
Contact (available from footer)
New Features
Did You Know?
Recycling a single plastic bottle can conserve enough energy to light a 60-watt bulb for up to 6 hours.
Source: Bureau of International Recycling
Case Study
Occupant Comfort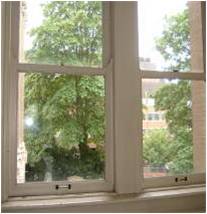 Comfortable workers are more likely to be productive and engaged with their work than those who struggle to work in spaces that create barriers and stresses. With an ever increasing number of environmental issues to be mindful of when designing spaces, GSA is developing practices that support both sustainability and worker comfort.