Welcome Back
Your guide to the new and improved SFTool
To improve navigation, a few of your favorite SFTool pages have moved:
Old
New

Assess

(Facilities Management Institute & FEDSAT)
Train

Agency Best Practices

(ISWG)
Apply

Share

(Case Studies)
Apply

Share

(Downloads)
Teach (available from homepage)

Share

(SFTool Newsletters)
Contact (available from footer)
New Features
Did You Know?
You can get one free hour's worth of continuing education / professional development by passing the Federal Facilities Skills Assessment Tool (FEDSAT)!
Take the Assessment
Case Study
Health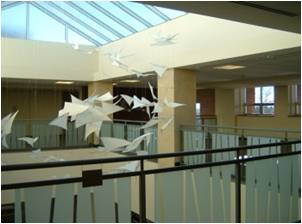 Good health has both physical and psychological components. Being healthy means the absence of disease and illness, as well as feeling positive about life and work. The workplace can play a role in the health of workers by eliminating risks and creating conditions that support cognitive, emotional, and social well-being.