Bathroom Tissue
Last Updated: 09/25/17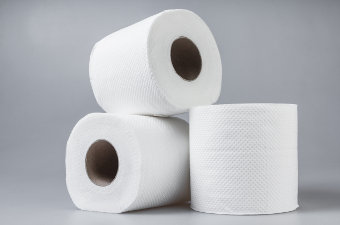 Sanitary tissue products include bathroom and facial tissue, paper towels, napkins and general-purpose industrial wipers. They are generally sold in rolls or sheets and are used in personal care, food service and cleaning applications. The grades of sanitary tissue products covered in the CPG are manufactured for use by restaurants, hotels, schools, government agencies and other similar commercial and institutional buyers. Some recycled-content sanitary tissue products are softer, stronger and more absorbent than others.
Product Details
Federal agencies are required to purchase products as designated or specified under this program
Procurement Info

Where to Buy

Agencies are directed to use the applicable statutory requirements AND the EPA recommended standard and ecolabel.

Statutory Requirements

(20-100% recovered fiber; including 20-60% postconsumer fiber)

AND

EPA Recommended Specifications, Standards, and Ecolabels

---

For additional options, as well as information about these standards, please go to EPA's Recommendations website.
Legal Requirements

Lists federal requirements related to the purchase of this item, including applicable Federal Acquisition Regulation (FAR) requirements
Guiding Principles
Contributes to meeting The Guiding Principles for High Performance and Sustainable Buildings
Additional Guidance
Bathroom tissue that meets the Green Seal GS-01 standard may be available from contractors on the following GSA Multiple Award Schedules:
Schedule 73 SINs 852 1 and 852 3
Schedule 51V SINs 105 001 & 105 002
Related Workspaces

Head to the explore section of SFTool to view related workspaces