Fire Suppression and Explosion Protection
Last Updated: 09/19/17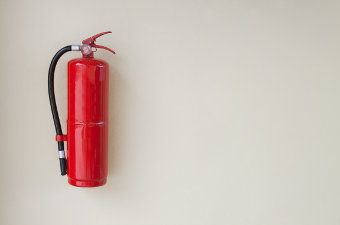 Fire suppression systems are used to extinguish or prevent the spread of fire in a building or vehicle. Explosion protection is used to protect all sorts of buildings and civil engineering infrastructure against internal and external explosions or deflagrations.
Product Details
Federal agencies are required by statute to purchase products as designated or specified under this program
| Product Type | Procurement Info | Where to Buy |
| --- | --- | --- |
| Halon Substitutes | | |
| Streaming Applications | | |
| Total Flooding Agents | | |
Legal Requirements

Lists federal requirements related to the purchase of this item, including applicable Federal Acquisition Regulation (FAR) requirements
Guiding Principles
Contributes to meeting The Guiding Principles for Sustainable Federal Buildings
Additional Guidance
Substitutes for ozone-depleting chemicals, as identified under the SNAP program, may be purchased with the product itself or separately. In either case, federal agencies must procure and substitute safe alternatives for ozone-depleting substances to the maximum extent practicable.
On September 19, 2012, EPA added two alternatives to halon 1301 for use in total flooding fire suppression systems in normally unoccupied spaces and one alternative to halon 1211 for use as a streaming agent in portable fire extinguishers in nonresidential applications. The halon 1301 alternatives are Powdered Aerosol F (KSA[supreg]) and (Powdered Aerosol G (Dry Sprinkler Powdered Aerosol (DSPA) Fixed Generators). The halon 1211 substitute is C7 Fluoroketone.