System Impacts
| Human Behavior on System | System Impact on Humans |
| --- | --- |
Human Behavior on Green Roofs
Human behavior and interaction with the building space plays a critical component in achieving holistic sustainability. Benefits can only be achieved and sustained if the occupants and green roof system are working in tandem.
Cultural/Community Involvement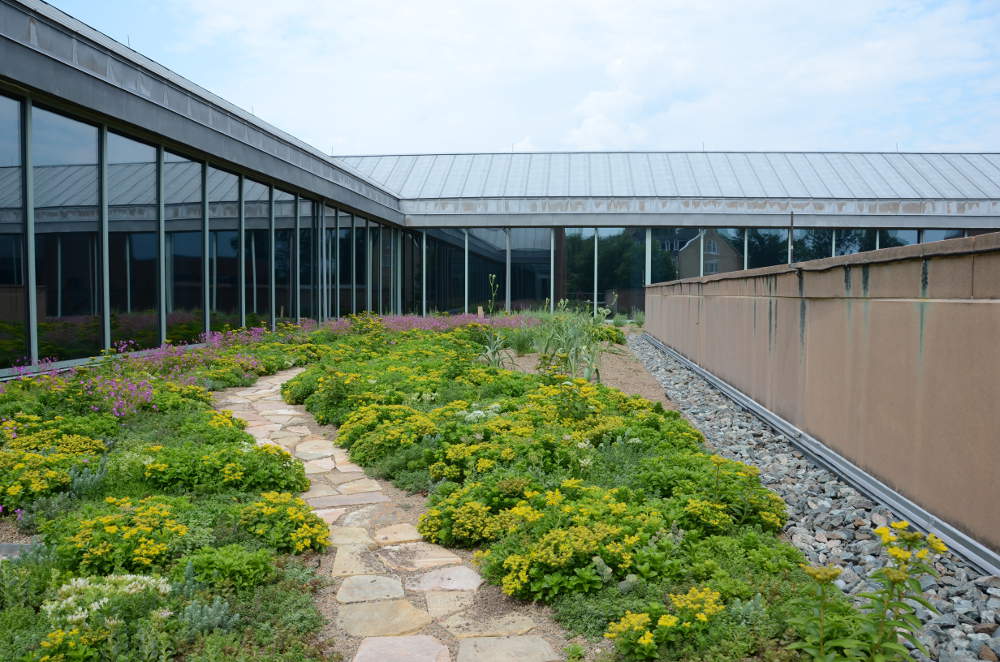 National Foreign Affairs Training Center (NFATC) Green Roof
Since many green roof specifications are site-specific, it can be helpful to collaborate with local governments to refine its design process. Additionally:
Ecological Education
Green roofs not only benefit the building owner but also provide many community benefits. Where access is available, green roofs can function as demonstration sites to educate tenants and the public on how green infrastructure works.