Building Operations and Maintenance Services
Table of Contents
Follow these sustainable strategies once your renovation and construction projects are complete to help ensure that the building and interior spaces are operated in an environmentally sustainable manner. Operations staff should endeavor to establish and implement best practices in energy efficiency, resource conservation, environmentally preferable products, and other sustainable practices. Federal projects should meet or exceed the Guiding Principles for Sustainable Federal Buildings. Refer to the Apply Section of SFTool for representative project case studies to discover key practices, benefits, results, and checklists. See the Green Procurement Compilation for specific information on sustainable services.
For sustainable strategies specific to non-office workspaces, such as cafeterias and labs, refer to the Explore Section.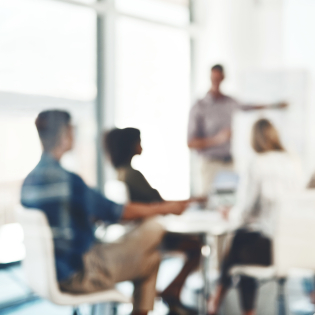 Education is the key to changing behavior.
Provide information and training regarding key sustainable strategies of the building and interior spaces and how occupants and operations staff can support the following sustainable efforts: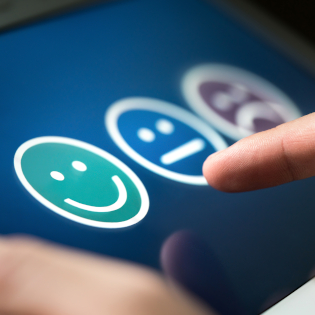 Establish a green team to promote sustainable practices
Leverage operational expertise, as well as the scale and diversity of buildings, across building portfolios
Test promising sustainable technologies in real-life circumstances and implement innovative products, services, and ideas that offer the best value
Respond quickly to occupants' comfort concerns to help with occupant satisfaction
Evaluate the impact of operations policies and practices on energy performance
Provide feedback to occupants on resource use (energy, water, materials) to help achieve sustainability goals
Use Life Cycle Thinking as a decision-making tool
Compare materials and systems across environmental, social and financial criteria
Understand how purchases can impact both human and natural resources
Analyze supply chain risks from climate change
Ensure purchases are Federal Acquisition Regulation (FAR) compliant
Identify any minimum content requirements and environmental programs recommended for specific federal purchases
Use the Green Procurement Compilation (GPC) to identify applicable federal sustainable acquisition requirements, sample source selection criteria, and sample contract language
Use SFTool Product Search to search products that align with federal sustainability requirements
Consider exceeding compliance requirements when procuring products and services
Incorporate requirements for responsible business conduct when procuring products and services, particularly when sourcing from a foreign country
Verify contractor compliance with sustainability requirements
Reduce Packaging

Buy in bulk
Prioritize products with minimal packaging

Reduce Disposal Waste

Prioritize reusable items over single-use
Consider ease of maintenance and repair

Increase Recyclability

Look for items that can be easily disassembled into component materials
Confirm the availability and operational details of recycling infrastructure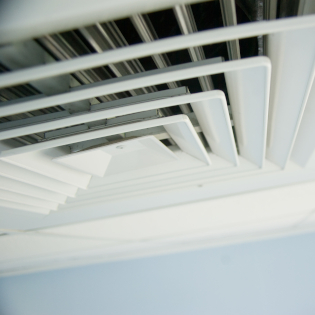 Follow FEMP guidance on planning and conducting an Energy Assessment for a Federal Facility
Implement an energy management information system (EMIS) to monitor, analyze, and control metered building energy use and system performance
Implement an energy management system (EnMS) to codify energy goals and policies and execute on EMIS outcomes to improve energy performance
Use the ENERGY STAR Portfolio Manager, with precise thresholds for HVAC operations to ensure energy efficiency, comfort, operation, and productivity
Adjust occupancy based systems like HVAC and ventilation to actual occupancy times of the building or use occupancy-based controls
Follow DOE's Operations and Maintenance Guide
Educate occupants about HVAC, lighting and daylighting system functionality, settings, controls, and energy saving strategies
Provide feedback to occupants on energy use, temperature, relative humidity, CO2 concentrations, and light levels through the use of a dashboard or other display methods
Enable power management features on computer, monitor, printer, and copier equipment that turn the device off, or switch the system to a low-power state, when it is inactive
Deploy advanced power strips (APS) to control the power supplied to plug-in devices during unoccupied periods
Deploy manual-on, vacancy-off control devices for plug loads such as task lighting and monitors
Deploy scheduled timer control devices to power down printers, copiers, and kitchen appliances during nonbusiness hours
Respond quickly to equipment malfunctions.
Encourage occupants and cleaning staff to turn off lights and equipment in unoccupied spaces
Install vacancy sensors to turn off lights in unoccupied spaces
Schedule energy intensive activities, such as large copier jobs, during off-peak hours (when energy demand is lowest), usually early morning
Replace old lighting with LED lighting from the Design Lights Consortium Qualified Products List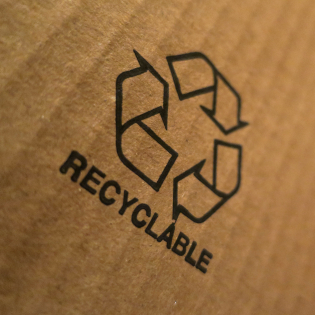 Communicate facilities guidelines and announcements electronically, versus using printed materials
Confirm the availability and operational details of recycling and composting infrastructure and institute a program to recycle materials
Host recycling and composting workshops to educate occupants about what can be recycled and composted and how materials are collected
Provide well labeled and easily accessible containers for the collection and storage of recyclable and compostable materials; make recycling and composting the default option
Divert construction waste from landfills and facilitate the recycling of construction waste through the standardization of processes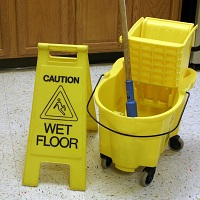 Purchase items that are reusable, refillable, and/or washable
Purchase only the amount needed
Purchase "post-consumer" materials made from recycled content
References/Resources