Windows
Last Updated: 09/30/19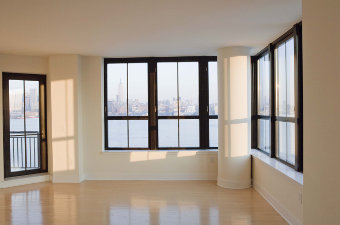 An assembled unit consisting of a frame/sash component holding one or more pieces of glazing functioning to admit light and/or air into an enclosure and designed for a vertical installation in an external wall of a Residential Building. Includes Transoms.
Product Details
Federal agencies are required by statute to purchase products as designated or specified under this program.
Federal agencies are required to purchase sustainable products and services meeting EPA's Recommendations to the maximum extent practicable.
| Procurement Info | Where to Buy |
| --- | --- |
| | |
Legal Requirements

Lists federal requirements related to the purchase of this item, including applicable Federal Acquisition Regulation (FAR) requirements
Guiding Principles
Contributes to meeting The Guiding Principles for Sustainable Federal Buildings
Additional Guidance
The ENERGY STAR Most Efficient program identifies the most efficient products among those that qualify for the ENERGY STAR in particular product categories. Product categories were selected and recognition criteria were established to ensure that products that receive this recognition demonstrate efficiency performance that is truly exceptional, inspirational, or leading edge. There are Most Efficient criteria for a variety of window types: vertical sliders (single-hung and double-hung), horizontal sliders, casement style, and fixed or picture.
Included products. Windows for residential buildings are eligible for ENERGY STAR® Most Efficient 2017 recognition. Excluded products. The following products are not eligible for ENERGY STAR Most Efficient 2017 recognition:
Windows for commercial buildings
Doors
Skylights
Tubular Daylighting Devices
Potential LEED Contributions
This product may contribute* toward points in multiple LEED v4 rating systems, including areas required for LEED v4 building certification. Primarily, the credits will apply in the Building Design and Construction (BD+C) category. This includes the specialty areas of: New Construction and Major Renovation, Existing Buildings, Core & Shell, Schools, Retail, Data Centers, Warehouse and Distribution Centers, Hospitality, and Healthcare. Specific credits are:
Energy & Atmosphere - Optimize Energy Performance
* It is important to note that no products, individually or collectively, can guarantee a specific number of points for LEED Category credit. Each credit will need to be matched to the product by a certified professional.
Related Workspaces

Head to the explore section of SFTool to view related workspaces