Mats
Last Updated: 09/30/19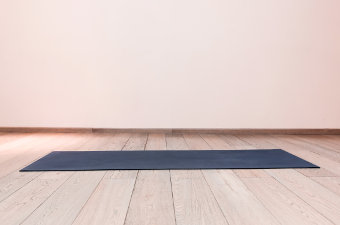 Mats are temporary or semipermanent protective floor coverings used for numerous applications including protecting carpet from wear and tear or providing traction on stairs or slippery floors.
Product Details
Product Type

Procurement Info

Where to Buy

Blends

(100% postconsumer rubber/plastic composite)

(23% minimum biobased content)

Plastic

100% recovered plastic; including 10-100% postconsumer content

(23% minimum biobased content)

Rubber

(85-100% recovered rubber; including 75-100% postconsumer content)

(23% minimum biobased content)
Legal Requirements

Lists federal requirements related to the purchase of this item, including applicable Federal Acquisition Regulation (FAR) requirements
Guiding Principles
Contributes to meeting The Guiding Principles for Sustainable Federal Buildings
Additional Guidance
For products such as mats, the applicable Guiding Principle for High Performance and Sustainable Buildings depends on what characteristics are included in the product. If it has recycled content it would be GP 5, if it is low-emitting it would be GP 4, if it's both, it would be included in both. "Low emitting" would be any product that has a low emissions or low VOC standard.
Potential LEED Contributions
This product may contribute* toward points in multiple LEED v4 rating systems, including areas required for LEED v4 building certification. Primarily, the credits will apply in the Building Design and Construction (BD+C) and Building Operations and Maintenance (O+M) categories. This includes the specialty areas of: New Construction and Major Renovation, Existing Buildings, Core & Shell, Schools, Retail, Data Centers, Warehouse and Distribution Centers, Hospitality, and Healthcare. Specific credits are:
Indoor Environmental Quality - Low-Emitting Materials
Materials & Resources - Building Product Disclosure & Optimization

Environmental Product Declarations
Sourcing of Raw Materials
Material Ingredients
* It is important to note that no products, individually or collectively, can guarantee a specific number of points for LEED Category credit. Each credit will need to be matched to the product by a certified professional.
Related Workspaces

Head to the explore section of SFTool to view related workspaces