The Impact of GSA's High-Performance Buildings
High-performance buildings of the U.S. General Services Administration (GSA) save energy, save water, cost less to operate, produce less waste, and have more satisfied occupants compared with typical buildings. In short, they deliver cost savings and tenant satisfaction.
These are the conclusions drawn from GSA's recently completed study

examining 200 of its federally owned and managed buildings with data from the past three years. Compared to legacy stock buildings, GSA's high-performance buildings have:
23% lower energy use,
28% lower water use,
23% lower building operating expenses,
9% less waste landfilled and
2% higher overall tenant satisfaction.
Energy and water savings are even greater when compared to industry benchmarks – 43% for energy and 35% for water. Investing to improve building performance presents savings opportunities. If the 100 legacy stock buildings met the average performance rates of high-performance buildings, they could save over $44 million per year.
In this study, high-performance buildings are those that meet the Guiding Principles for Sustainable Federal Buildings

, a common set of performance goals for federal agencies to reduce the total cost of owning and operating facilities, while improving resource efficiency and providing safe, healthy, and productive built environments. In this study, legacy stock refers to buildings that have not been upgraded to meet the Guiding Principles.
GSA's mission is to deliver value and savings in real estate, acquisition, technology, and other mission-support services across government – in short, to enable effective and efficient government for the American people. GSA is committed to providing safe, healthy, and productive workplaces for federal workers at the best value for the American taxpayer. High-performance buildings are an essential element supporting this commitment.
As the single largest owner/operator of office space in the United States, GSA controls over 370 million rentable square feet including office buildings, courthouses, land ports of entry, and warehouses. Within GSA's owned portfolio, high-performance buildings comprise 27% of buildings and 40% of gross square feet.
Executive Order 14057

, Executive Order on Catalyzing Clean Energy Industries and Jobs Through Federal Sustainability

, requires agencies to report on performance improvements and cost reductions – including energy and water savings. This study's findings demonstrate the sustained value of high-performance buildings as part of the federal government's building portfolio.
GSA will leverage the results of this study to promote cost savings, technology advancement, and operational excellence in our nation's federal buildings. These findings can help federal, state, and local agencies understand the benefits of tracking and reporting building performance data. The resulting data can be used to drive portfolio-level decisions – and save money.
Case Studies
See examples of case studies and their impact on sustainability in Learn
Media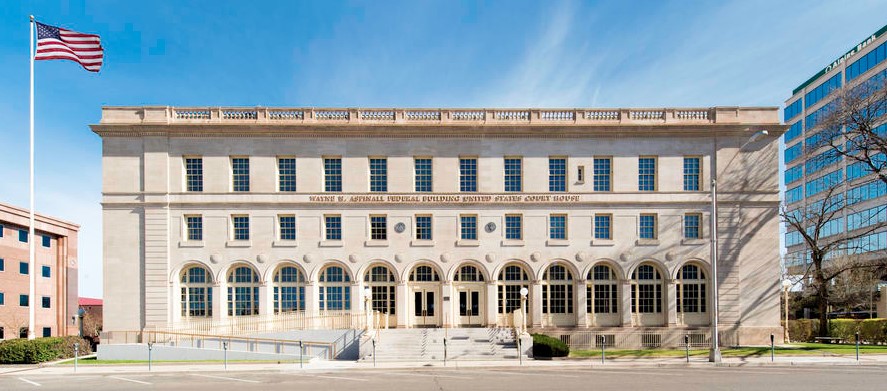 The Wayne N. Aspinall Federal Building and U.S. Courthouse in Grand Junction, Colorado, shows that buildings can achieve high performance regardless of age. It was built in 1918 and, thanks to its 2013 modernization, it is now one of the nation's most energy-efficient historic buildings. (c) Kevin G. Reeves, photographer