Electric Vehicles and Electric Vehicle Supply Equipment
Table of Contents
The transportation sector generates the largest share of emissions in the U.S. accounting for 28 percent of all emissions

or roughly 6,340 Million Metric Tons of CO2 equivalent. Transitioning the federal fleet from combustion engine vehicles to electric is a primary pillar of the federal government's effort to decarbonize the transportation sector and reduce emissions. By reducing vehicle emissions, the U.S. General Services Administration (GSA) will help improve the health of our citizens and the future of our planet.
The federal non-tactical fleet, which carries out a variety of essential agency missions, from food inspection and nuclear waste cleanup to forest and land management, is approximately 656,000 vehicles and drove 4.3 billion miles in 2022 on 379 million gallons of fuel. This equates to 3.4 million metric tons of Greenhouse Gas (GHG) emissions -- equivalent to the energy use in 424,503 homes for one year or 3.78 billion pounds of coal burned. Important components of this effort include reducing the federal fleet's footprint by transitioning to electric vehicles (EVs) and other zero emission vehicles (ZEVs), as well as encouraging additional footprint reductions among commuting federal employees.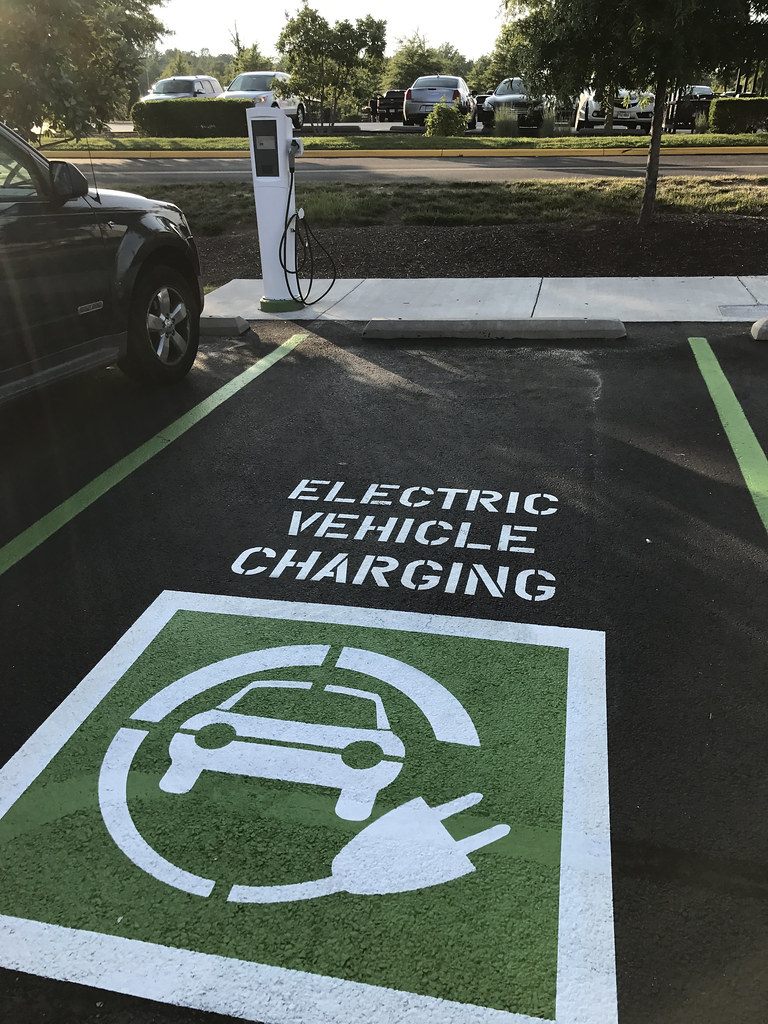 Getting started on deploying Electric Vehicle Supply Equipment (EVSE) (also known as electric vehicle charging infrastructure) can seem daunting, with many decisions to make. The U.S. General Services Administration and its federal partners support federal agencies and other eligible entities

in their efforts to transition to an all-electric vehicle fleet and provide the tools and resources needed to enable streamlined procurement, installation, and maintenance of EVSE. The solutions and resources available aim to alleviate confusion, reduce redundancies, simplify decision making, and help fleet, building, and energy managers select an appropriate course of action. All efforts to deploy EVSE should begin with gathering information, then assessing your site specific needs, and selecting an appropriate plan of action. Plans of action will differ simply because every site is different, utility incentives differ and every site has a different vehicle makeup from quantity of vehicles to vehicle battery sizes to vehicle utilizations. Different contract vehicles may support the project and can be dependent on existing agency resources, authorities and appropriations.
The information in this module is intended for any institution seeking to install, manage, operate or maintain electric vehicles and EVSE.
Federal Requirements
Federal fleet requirements

and agency policy guide, direct and encourage federal fleet electrification efforts. To help meet these mandates, GSA is leading by example and proactively working to provide resources, tools, and access to the products and services that its partners seek to support its customer agencies and make the federal fleet electrification initiative a success.
Other federal requirements accelerate U.S. vehicle electrification and hence federal fleet efforts:
Other federal requirements accelerate U.S. vehicle electrification and hence federal fleet efforts:
Tilt device for optimal viewing
Electric Vehicles and Electric Vehicle Supply Equipment Components
Parking Garage - Internal Space
Parking Garage- External Space
Acquiring EVs and EVSE
The following resources are available to federal customers to streamline the EV and EVSE acquisition and installation processes:
Planning for EV and EVSE
There are many factors to consider when planning to acquire, install, and maintain EV and EVSE. The Federal Fleet ZEV Readiness Center

provides step-by-step guidance on how to successfully electrify the fleets. The Department of Energy

and GSA

also provide additional training.
Here are considerations and resources to ensure a well-informed project at every phase:
Lessons Learned
Case Studies
The Army Corps of Engineers in Galveston, TX received a level 2 solar station

. This station is not tied to the grid and took just 4-1/2 hours to set up before it was ready to charge vehicles. According to the technician, this setup will withstand winds up to 150 mph. The motor driven platform above the parking area tracks the sun's movement for continuous charging, ensuring the station always has adequate battery power.
In December, 2022 the Forest Service announced a pilot program

for F-150 Lightning trucks at its field site in Dearborn, MI. This pilot program creates a great opportunity to see how the new electric trucks handle rugged and remote missions and understand the viability of wide-spread adoption in rough terrains. Drivers should keep in mind these vehicles have less electrical capacity than non-EV pickups and so upfitting is limited. For example the 2022 F150 Lightning Pro has 55 amps of available electrical capacity.
Department of Energy
Check out The Department of Energy's Federal fleet electrification success stories: DOE Electrification Success Stories

.
Additional Resources and Trainings
There are a variety of resources and trainings available to support federal fleet electrification efforts, including:
Questions or requests for additional information can be directed to the following: