Awards and Plaques
Last Updated: 09/19/17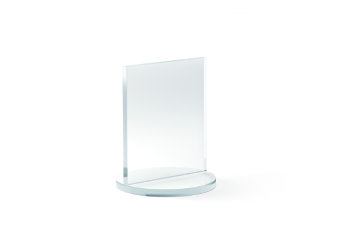 Government agencies purchase millions of dollars' worth of awards and plaques each year for awards programs, recognition ceremonies and other initiatives. Recovered-content awards are generally made from blown glass while plaques can be made with a variety of recovered materials including wood, paper, plastic and plastic/wood composites.
Product Details
Federal agencies are required by statute to purchase products as designated or specified under this program.
Federal agencies are required to purchase sustainable products and services meeting EPA's Recommendations to the maximum extent practicable.
| Product Type | Procurement Info | Where to Buy |
| --- | --- | --- |
| Composites | (Paper and plastic/wood composite) | |
| Glass | (100% recovered glass; including 75-100% postconsumer content) | |
| Paper | (40-100% recovered paper; including 40-100% postconsumer content) | |
| Wooden | | |
Legal Requirements

Lists federal requirements related to the purchase of this item, including applicable Federal Acquisition Regulation (FAR) requirements