Plastic Desktop Accessories
Last Updated: 09/19/17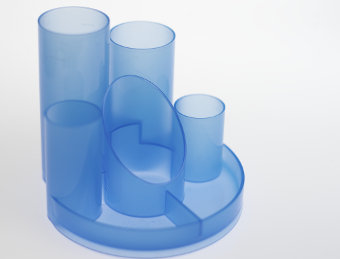 Plastic desktop accessories include desk organizers, desk sorters, desk and letter trays, and memo, note and pencil holders, as well as other items determined by the procuring agency. They are typically made from polystyrene and are manufactured by injection-molding.
Product Details
Federal agencies are required by statute to purchase products as designated or specified under this program.
Federal agencies are required to purchase sustainable products and services meeting EPA's Recommendations to the maximum extent practicable.
| Procurement Info | Where to Buy |
| --- | --- |
| (25-80% postconsumer Polystyrene) | |
Legal Requirements

Lists federal requirements related to the purchase of this item, including applicable Federal Acquisition Regulation (FAR) requirements