When You Pass FEDSAT, You Also Earn One Hour of Continuing Education
You can get one free hour's worth of continuing education / professional development by passing the Federal Facilities Skills Assessment Tool (FEDSAT)!
FEDSAT is approved by the Green Business Certification Institute (GBCI)

for credit toward the continuing education requirements for the US Green Building Council's (USGBC) credentials including the LEED AP. Completion of FEDSAT may also count as self-directed learning for other professional certifications. Check with your certifying body for more information.
Here's how to earn your free continuing education credit:
1) Sign up for or log into SFTool here

.
2) Complete the FEDSAT assessment here

.
3) Achieve a passing score and save your certificate of completion.
4) Self-report your credit. For GBCI, log into http://usgbc.org/account/credentials

, click "Report CE Hours" and fill out the quick form with the info below:
Activity ID: 0920010763
Title: FEDSAT, The Federal Facility Skills Assessment Tool
Provider: US General Services Administration
Description: Completed assessment and achieved passing score.
URL: http://www.usgbc.org/education/sessions/fedsat-federal-facility-skills-assessment-tool-10447159
LEED Specific: None
CE hours: 1
Related Topics
Federal Facilities Skills Assessment Tool
The Federal Facilities Skills Assessment Tool (FEDSAT) is a high-quality, no-cost, online skills assessment tool for federal facility managers to achieve and demonstrate compliance with the Federal Buildings Personnel Training Act (FBPTA) of 2010.
Take the Assessment on SFTool
Did You Know?
The U.S. generated approximately 251 million tons of municipal solid waste (MSW) in 2012. Almost 87 million tons were recycled and composted, which represents a 34.5% recycling rate. Solid waste generated per capita is the lowest since the 1980s. This is a 3 percent increase in the tons recycled.
Source: US EPA, Municipal Solid Waste Generation, Recycling, and Disposal in the United States: Facts and Figures for 2012

.
Reduce facility waste with SFTool
Case Study
The Workplace Environment as a Catalyst for Social Change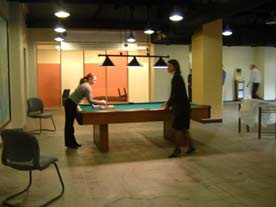 We know workplace design can influence functional behaviors, but can it be a catalyst for social change? Can organizations use the environment to improve the sense of community, increase morale, reduce stress, and develop cross group relationships?