Department of Defense (DoD) Sustainable Product Purchasing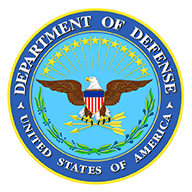 Summary
The Department's vision of sustainability is to maintain the ability to operate into the future without decline either in the mission or in the natural and manufactured systems that support it. DoD embraces sustainability as a means of improving mission accomplishment.
The Department of Defense (DoD) established a sustainable product purchasing program to enhance and sustain mission readiness through cost effective acquisition that achieves compliance and reduces resource consumption and solid and hazardous waste generation. Sustainable product purchasing efforts span from transportation and energy to recycled and biobased content.
The Department serves as a leader in sustainable product purchasing through goals for compliance with Federal and DoD programs.
DoD Sustainable Product Purchasing Sites and Information
DoD Sustainable Product Purchasing Plans, Guidance, and Policies
DoD Instruction
DoD Memoranda
Compliance with the DoD Strategic Sustainability Performance Plan, Sub Goal 6.1 - 95% of Procurements Conducted Sustainably

, April 23, 2013

Better Buying Power 2.0: Continuing the Pursuit for Greater Efficiency and Productivity in Defense Spending

, November 13, 2012

Fiscal Year (FY) 2009 Reporting on Green Purchase Requirements, December 30, 2009
PC Power Management and the Useful Life of Electronics Equipment, October 19, 2009
Green Procurement Program (GPP) Strategy

, December 2, 2008
Videos
Related Topics
Department of Defense (DoD) Sustainable Product Purchasing
Federal Requirements
Federal requirements are important considerations when starting any sustainable project. Within SFTool, these include the Guiding Principles, Executive Orders, and other guidance or regulatory documents.
Federal requirements are viewable when exploring Sustainable Workspaces and Whole Building Systems.
Sustainability
Sustainability and sustainable mean to create and maintain conditions, under which humans and nature can exist inproductive harmony, that permit fulfilling the social, economic,and other requirements of present and future generations.
Sustainable Purchasing
Purchasing managers should create purchasing plans and programs that give preference to items containing recycled content, certified wood, and rapidly renewable materials, as well as items that are energy efficient, non-toxic, durable and locally manufactured, harvested and / or extracted. Further, purchasing managers should prioritize vendors who promote source reduction through reusable or minimal packaging of products.
EPA | Greener Products

Department of Energy | Guiding Principles

Did You Know?
Between 1950 and 2000, the U.S. population nearly doubled. However, in that same period, public demand for water more than tripled. Americans now use an average of 100 gallons of water each day—enough to fill 1,600 drinking glasses. Source: EPA WaterSense

Reduce water use with SFTool
Case Study
The Workplace Environment as a Catalyst for Social Change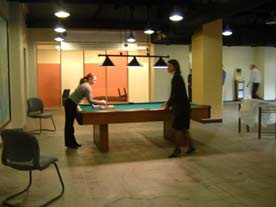 We know workplace design can influence functional behaviors, but can it be a catalyst for social change? Can organizations use the environment to improve the sense of community, increase morale, reduce stress, and develop cross group relationships?