IEQ and Asthma
Indoor contaminants such as dust mites, molds, cockroaches, pet dander, secondhand smoke and some chemicals can trigger asthma attacks. One in 11 children and one in 12 adults suffer from asthma.
Source: Asthma's Impact on the Nation (2012): Data from the CDC National Asthma Control Program

Improve IEQ with SFTool
Related Topics
Air Contaminants
Air contaminants are any substances in the air, particulate or gaseous, which pollute the air and make it hazardous to human health. Good indoor air quality management techniques seek to reduce the amount of contaminants in the air and protect the health of vulnerable building occupants.
Did You Know?
40% of U.S. architects, engineers, contractors, building owners and building consultants report that the majority of building work was green in 2012. It is expected that 53% of these U.S. firms will be engaged in mostly green building work by 2015. 44% of all nonresidential building project starts were green in 2012 as well, up from 2% in 2005. Green buildings hold strong appeal for both commercial and institutional (including government) owners.
Source: McGraw Hill Construction (2013). 2013 World Green Building Trends SmartMarket Report

.
Case Study
Adaptable Workplace Laboratory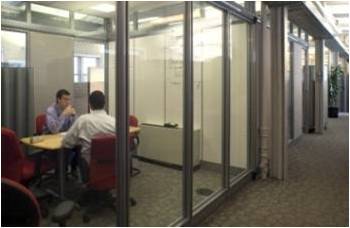 This case study provides an in-depth look at using flexible interiors to design for adaptability