Recycling Bottles
Recycling a single plastic bottle can conserve enough energy to light a 60-watt bulb for up to 6 hours.
Source: Bureau of International Recycling
Related Topics
Recycling
Glass, plastic, aluminum, cardboard and paper (including glossy magazines, envelopes with plastic windows and sticky notes) can all be easily recycled. Depending on the waste hauler, recycling bins can include commingled waste (i.e. all materials are collected in one bin) or they may require separated waste (i.e. one bin for paper, one bin for plastics, etc). By recycling products, materials are sent back to the marketplace rather than to the landfill.
Did You Know?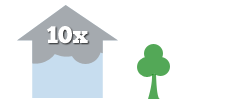 EPA studies indicate indoor levels of pollutants may be up to ten times higher than outdoor levels.
Source: Environmental Protection Agency (2008). An Introduction to Indoor Air Quality.
Improve indoor air quality with SFTool
Case Study
The Workplace Environment as a Catalyst for Social Change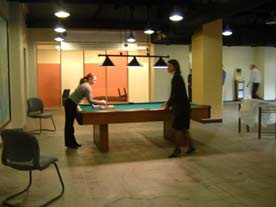 We know workplace design can influence functional behaviors, but can it be a catalyst for social change? Can organizations use the environment to improve the sense of community, increase morale, reduce stress, and develop cross group relationships?
Share Your Story
Do you have a story to share? See and share examples of successes and struggles from our user community in Share