Recycling Bottles
Recycling a single plastic bottle can conserve enough energy to light a 60-watt bulb for up to 6 hours.
Source: Bureau of International Recycling
Related Topics
Recycling
Glass, plastic, aluminum, cardboard and paper (including glossy magazines, envelopes with plastic windows and sticky notes) can all be easily recycled. Depending on the waste hauler, recycling bins can include commingled waste (i.e. all materials are collected in one bin) or they may require separated waste (i.e. one bin for paper, one bin for plastics, etc). By recycling products, materials are sent back to the marketplace rather than to the landfill.
EPA | Recycling Basics

Did You Know?
Check out our helpful tools for everyday tasks, including understanding federal requirements, project planning, procurement, and O&M.
Explore our Tools
Case Study
The Importance of Daylight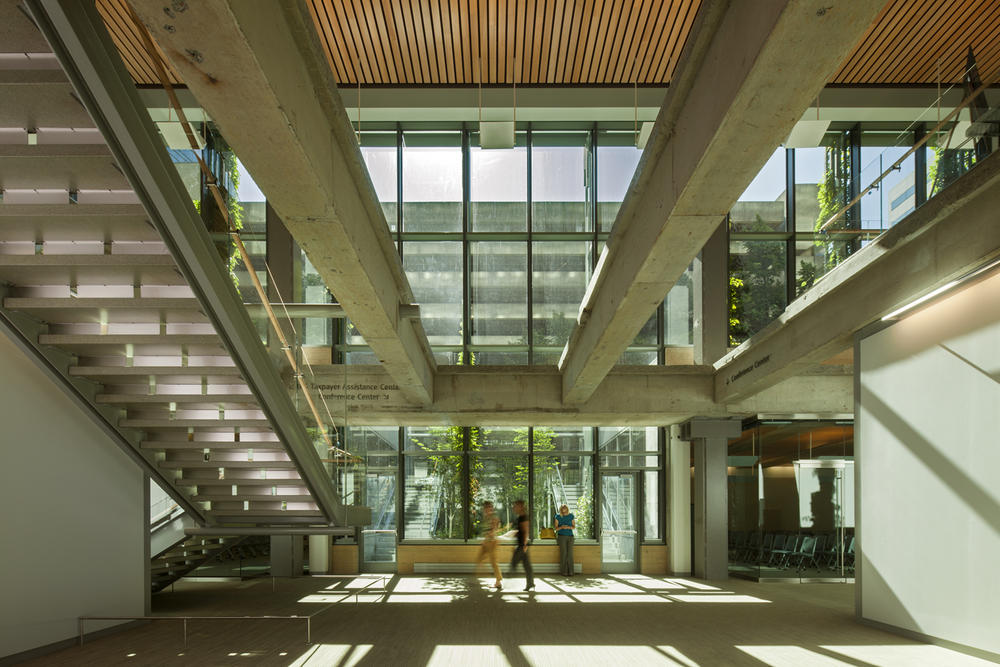 While many people prefer to be in spaces with abundant daylight, a critical question is to what extent the benefits of daylight matter to those who spend the majority of their time indoors, particularly in an office setting.