Compost
Last Updated: 09/30/19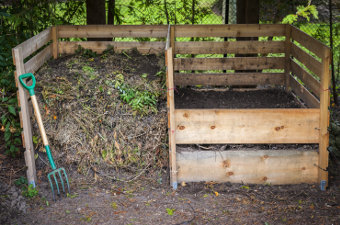 Decayed organic material used as a plant fertilizer.
Product Details
Federal agencies are required by statute to purchase products as designated or specified under this program.
Federal agencies are required to purchase sustainable products and services meeting EPA's Recommendations to the maximum extent practicable.
| Product Type | Procurement Info | Where to Buy |
| --- | --- | --- |
| Yard Trimmings, Food Waste, Manure, Biosolids, or Other Recovered Organic Materials | (100% recovered organic materials) | |
| Biobased Compost Materials | | |
Legal Requirements

Lists federal requirements related to the purchase of this item, including applicable Federal Acquisition Regulation (FAR) requirements
Guiding Principles
Contributes to meeting The Guiding Principles for Sustainable Federal Buildings
Additional Guidance
According to BioPreferred, biobased compost materials are products designed to provide a protective covering placed over the soil, primarily to keep down weeds and to improve the appearance of landscaping. Compost is the aerobically decomposed remnants of organic materials used in gardening and agriculture as a soil amendment, and commercially by the landscaping and container nursery industries.
BioPreferred maintains an electronic product catalog listing products that either 1. are eligible for preferred federal procurement, or 2. have earned the USDA Certified Biobased Product Label.
Potential LEED Contributions
This product may contribute* toward points in multiple LEED v4 rating systems, including areas required for LEED v4 building certification. Primarily, the credits will apply in the Building Design and Construction (BD+C) and Building Operations and Maintenance (O+M) categories. This includes the specialty areas of: New Construction and Major Renovation, Existing Buildings, Core & Shell, Schools, Retail, Data Centers, Warehouse and Distribution Centers, Hospitality, and Healthcare. Specific credits are:
Sustainable Sites - Rainwater Management
Water Efficiency - Outdoor Water Use Reduction
* It is important to note that no products, individually or collectively, can guarantee a specific number of points for LEED Category credit. Each credit will need to be matched to the product by a certified professional.