Lawn and Garden Edging
Last Updated: 09/30/19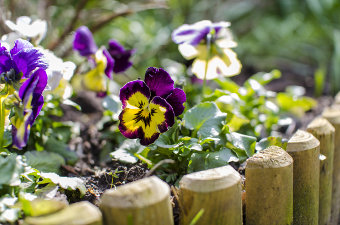 Lawn and garden edging creates a barrier between lawns and landscaped areas or garden beds. The underground portion helps keep grass and weeds out of flower and vegetable beds. Lawn and garden edging can be manufactured with scrap rubber, milk jugs, and other plastic containers.
Product Details
Federal agencies are required by statute to purchase products as designated or specified under this program.
Federal agencies are required to purchase sustainable products and services meeting EPA's Recommendations to the maximum extent practicable.
| Procurement Info | Where to Buy |
| --- | --- |
| (30-100% recovered plastic and/or rubber; including 30-100% postconsumer content) | |
Legal Requirements

Lists federal requirements related to the purchase of this item, including applicable Federal Acquisition Regulation (FAR) requirements
Guiding Principles
Contributes to meeting The Guiding Principles for Sustainable Federal Buildings