Ductless Heating and Cooling
Last Updated: 09/18/17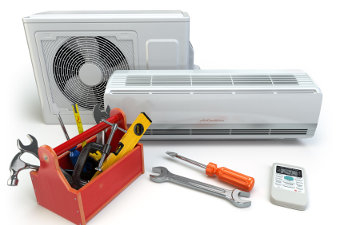 Electric air-source heat pumps, often used in moderate climates, use the difference between outdoor air temperatures and indoor air temperatures to cool and heat your home.
Product Details
Federal agencies are required to purchase products as designated or specified under this program
| Procurement Info | Where to Buy |
| --- | --- |
| | |
Legal Requirements

Lists federal requirements related to the purchase of this item, including applicable Federal Acquisition Regulation (FAR) requirements
Life Cycle Cost Savings
An efficient product is cost effective when the energy costs saved over the life of the product exceed the additional upfront cost (if any) of the more efficient model. Federal purchasers may assume that Energy Star-qualified products and products meeting FEMP-designated efficiency requirements are life-cycle cost effective.
Guiding Principles
Contributes to meeting The Guiding Principles for High Performance and Sustainable Buildings