Refrigerated Transport
Last Updated: 09/19/17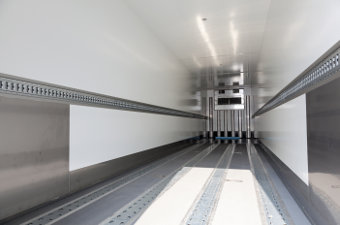 Refrigerated transport moves products (e.g., perishable goods) from one place to another by various modes of transportation while maintaining necessary temperatures, including refrigerated ship holds, truck trailers, railway freight cars, ships, and other shipping containers.
Product Details
Federal agencies are required by statute to purchase products as designated or specified under this program.
Federal agencies are required to purchase sustainable products and services meeting EPA's Recommendations to the maximum extent practicable.
| Procurement Info | Where to Buy |
| --- | --- |
| | |
Legal Requirements

Lists federal requirements related to the purchase of this item, including applicable Federal Acquisition Regulation (FAR) requirements
Additional Guidance
Substitutes for ozone-depleting chemicals, as identified under the SNAP program, may be purchased with the product itself or separately. In either case, federal agencies must procure and substitute safe alternatives for ozone-depleting substances to the maximum extent practicable.