Engine Coolants
Last Updated: 09/19/17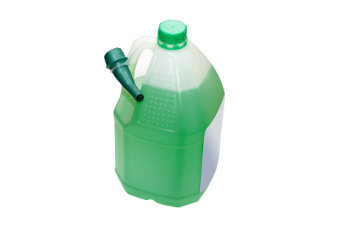 Products with high thermal capacities used to facilitate the transfer of heat from one location to another, including coolants or refrigerants for use in HVAC applications, internal combustion engines, personal cooling devices, thermal energy storage, or other heating or cooling closed-loops.
Product Details
Federal agencies are required by statute to purchase products as designated or specified under this program.
Federal agencies are required to purchase sustainable products and services meeting EPA's Recommendations to the maximum extent practicable.
| Procurement Info | Where to Buy |
| --- | --- |
| (Reclaimed coolant or establish coolant recycling contract) | |
Legal Requirements

Lists federal requirements related to the purchase of this item, including applicable Federal Acquisition Regulation (FAR) requirements