Rebuilt Vehicular Parts
Last Updated: 09/19/17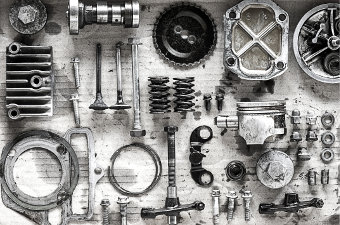 Vehicle parts that have been re-manufactured, reusing parts in their original form. Rebuilt parts undergo an extensive re-manufacturing and testing process and must meet the same industry specifications for performance as new parts.
Product Details
Federal agencies are required by statute to purchase products as designated or specified under this program.
Federal agencies are required to purchase sustainable products and services meeting EPA's Recommendations to the maximum extent practicable.
| Procurement Info | Where to Buy |
| --- | --- |
| | |
Legal Requirements

Lists federal requirements related to the purchase of this item, including applicable Federal Acquisition Regulation (FAR) requirements
Additional Guidance
The Federal Vehicle Repair Cost Savings Act of 2015 also addresses the use of remanufactured automobile parts in maintaining federally owned vehicles.