Other Useful GPC Links
The links below are additional resources related to the Green Procurement Compilation (GPC).
Acquisition Gateway
The Acquisition Gateway

is a new hub for Federal acquisition professionals' daily activities. Sign up to access expert articles on sustainability topics, solution comparisons, tools, templates, prices paid data, and more to support successful outcomes at each step of the acquisition life cycle. Participate in the community and share advice, success stories, and lessons learned with other acquisition professionals.
Training
Councils/Networks
Policy/Guidance
Articles
Personal Property Disposal
Vendors
Related Topics
Other Useful GPC Links
Did You Know?
LED prices have dropped rapidly in recent years. They are now more lifecycle cost effective than fluorescents in every lighting application.
Source: U.S. Department of Energy, Sept 2017, SSL 2017 Suggested Research Topics Supplement, Technology and Market Context

Learn more about lighting on SFTool
Case Study
Health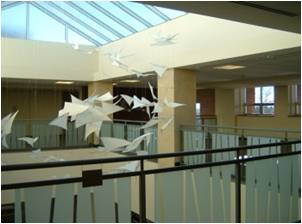 Good health has both physical and psychological components. Being healthy means the absence of disease and illness, as well as feeling positive about life and work. The workplace can play a role in the health of workers by eliminating risks and creating conditions that support cognitive, emotional, and social well-being.
Share Your Story
Do you have a story to share? See and share examples of successes and struggles from our user community in Share