Other Useful GPC Links
The links below are additional resources related to the Green Procurement Compilation (GPC).
Acquisition Gateway
The Acquisition Gateway

is a new hub for Federal acquisition professionals' daily activities. Sign up to access expert articles on sustainability topics, solution comparisons, tools, templates, prices paid data, and more to support successful outcomes at each step of the acquisition life cycle. Participate in the community and share advice, success stories, and lessons learned with other acquisition professionals.
Training
Councils/Networks
Policy/Guidance
Articles
Personal Property Disposal
Vendors
Related Topics
Other Useful GPC Links
Did You Know?
Every ton (about 40 cartons) of 30% postconsumer content copier paper saves the equivalent of 7.2 trees
Source: ConservaTree

Case Study
Occupant Comfort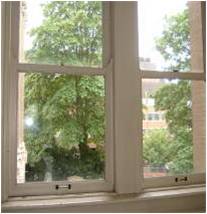 Comfortable workers are more likely to be productive and engaged with their work than those who struggle to work in spaces that create barriers and stresses. With an ever increasing number of environmental issues to be mindful of when designing spaces, GSA is developing practices that support both sustainability and worker comfort.