Control Optimization System for Chiller Plants
Last Updated: 09/18/17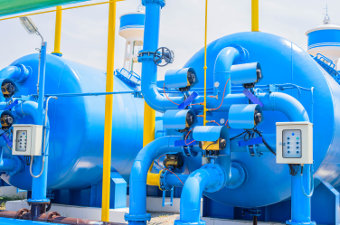 The control optimization system controls the operation of both water-cooled centrifugal and screw-type chilled water plants. It optimizes performance holistically, by monitoring and controlling five interdependent systems: cooling towers; condenser pumps; chillers; chilled water pumps; and air-handling units.
Product Details
Legal Requirements

Lists federal requirements related to the purchase of this item, including applicable Federal Acquisition Regulation (FAR) requirements
Life Cycle Cost Savings
GSA's Proving Ground assessed a control optimization system for chiller plants. It found a 35% energy savings and payback of five years, assuming a national average energy rate of $0.11/kWh.
Guiding Principles
Contributes to meeting The Guiding Principles for High Performance and Sustainable Buildings